A Message From President Jon Bauer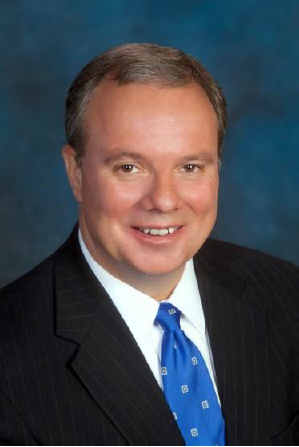 East Central College is a comprehensive community college that has served the needs of its stakeholders for more than 40 years. I am privileged to serve as the sixth president of the institution, and am pleased that you are interested in what East Central College has to offer.
The choices surrounding higher education are important. What field or major should I pursue? Which colleges have those programs of study? Which college is best for me?
A college education is a significant investment of time and money. In this catalog, you will find information about the programs and services available at East Central College. You will find detailed information about degrees, courses, our faculty and staff, policies that affect you, and the resources available to help you succeed. This catalog is one of those resources, and can serve as a reference as you progress in your academic career.
Our primary focus is teaching and learning. Since the late 1960s, well over 100,000 students have benefited from what East Central has to offer. Whether you are interested in transferring to pursue a baccalaureate degree, entering the work force directly after attending East Central, or pursuing selected courses for personal enrichment, you will find that we are committed to helping you achieve your academic goals.
Outside of the classroom, East Central offers a rich array of extracurricular programs and activities. From the classroom to campus life, East Central College has much to offer.
I am a proud graduate of a community college, an institution similar in many ways to East Central. My community college experience proved to be a solid foundation for an academic and professional career that has been exciting and rewarding. East Central College can provide the same foundation for you, and I look forward to seeing you on campus.
Jon Bauer, Ph.D. President