BIO 206 - Human Anatomy & Physiology I Lecture & Lab
Hours: 4
---
This course is part of a two-semester sequence of courses where gross micro- and macroscopic anatomy and the function of the respective structures are studied. Major topics covered include biological chemistry, cell biology, histology, integumentary system, skeletal system, muscular system, and nervous system. Laboratory work includes dissection, microscopy, models, and experimental demonstration of concepts covered in class. Dissection of preserved animal specimens is required. This course is primarily for students majoring in allied health fields.

 

MOTR LFS 150L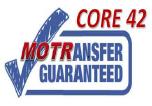 Lecture/Laboratory: Two hours of lecture with a minimum of four hours of laboratory per week.
Gen Ed Skill Type: MTSCI
Prerequisite: (1) Minimum grade of "C" in BIO 111  or a minimum average grade of "C" in two years of lab-based high school biology courses or the full sequence (years1-4) of the PLTW Biomedical Sciences program. Either of the previous options must have been taken within the last five years. High school biology can be a combination of high school Biology I and II or high school Biology I and Anatomy and Physiology. Both high school courses in a given option must be yearlong courses with labs. If a student does not meet these requirements they must take BIO 111 . (2) Minimum grade of "C" or better in CHM 105  or CHM 106   or one year of high school Chemistry with lab; (3) Appropriate placement score to enter ENG 101 .

---
Add to

Portfolio

(opens a new window)